Huaben Entrepreneurs in Henan Province for Cooperation and Exchanges
On April 13th, Dr. Lee, the Chairman of Lee World Group with 30 other entrepreneurs from Huaben Entrepreneur Club paid a visit to Luoyang of Henan Province at the invitation of Mr. Yantao, one of the members of Huaben Entrepreneur Club, who is also the Chairman of Meilun Group. The delegation visited Meilun Mansion Project, the Airport International Service Industrial Park Project, and subsequently held a keynote meeting.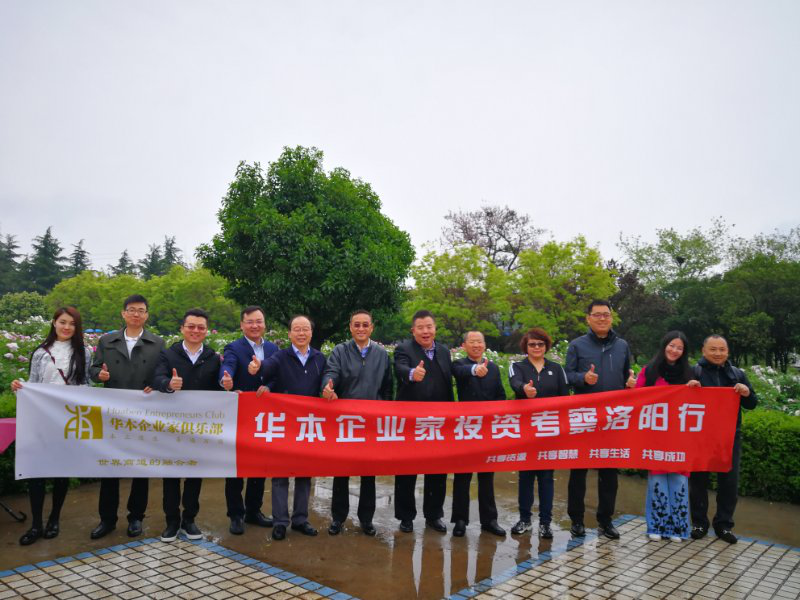 The meeting was highly valued by Luoyang Municipal Government. During this period, Mr. An Shizhu, the Vice Chairman of Luoyang Committee of CPPCC, who is also the Chairman of Federation of Industry and Commerce, Mr. Xu lin, Director of Commerce Bureau of Luoyang, and Mr. Sun Jianguo, the Chairman of the Chamber of Commerce of Beijing and Luoyang Enterprises all attended the meeting and delivered a speech. In the following interactive session, Dr. Lee and other entrepreneurs expressed their opinions on development of Luoyang.
On April 14th, the delegation arrived at Zhengzhou, the provincial capital of Henan Province. The delegation received warm reception from the local enterprise, Kangqiao Group, which is also a newly member of Huaben Entrepreneur Club. Kangqiao Group is a famous property developer, known for high quality project. Meanwhile, a meeting was held here organized by Huaben Entrepreneur Club and the Real Estate Chamber of Commerce of Henan Province with around 30 attendees from Beijing and Henan Province.
Dr. Lee with Huaben entrepreneurs at Kangqiao Group