Katowice Mayor Hosted Dr. James Lee and His Delegation
On October 18, 2014, Katowice city president Mr. Piotr Uszok hosted Lee World's CEO Dr. James Lee and his delegation. Mr. Uszok welcomed the group with a Polish traditional lunch and both sides exchanged gifts. Mr. Uszok also introduced the city next mayor candidate Mr. Marcin Grupa to Dr. James Lee.
Later in the evening, My Uszok invited the group to the newly built Katowice Opera House for the London Philharmonic Orchestra. Before the show, Mr. Uszok introduced the Chinese Delegation to the entire crowd and the Chinese group received a round of applause from the entire audience.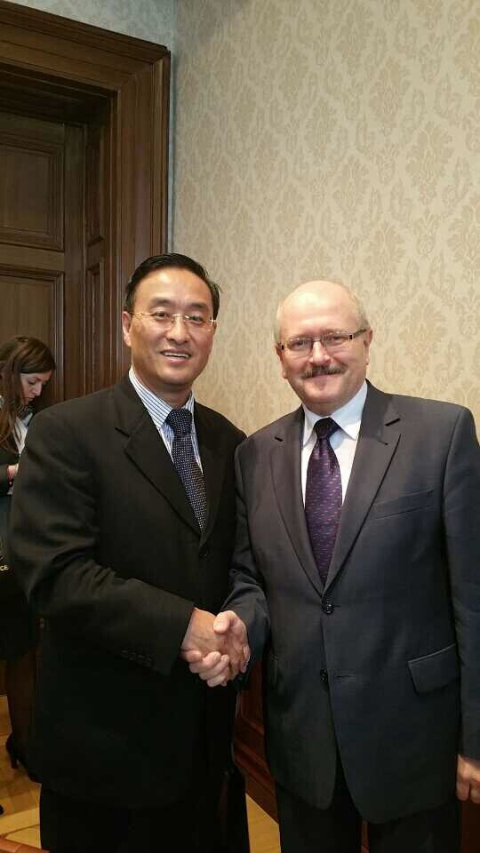 Dr. James Lee and Katowice President shake hands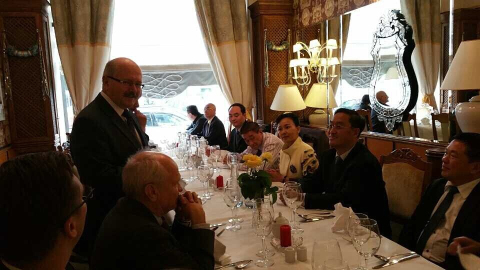 Mr. Uszok speaking at the lunch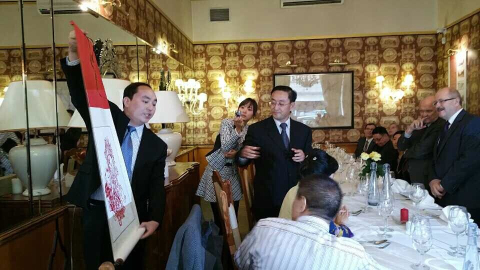 Exchange of gifts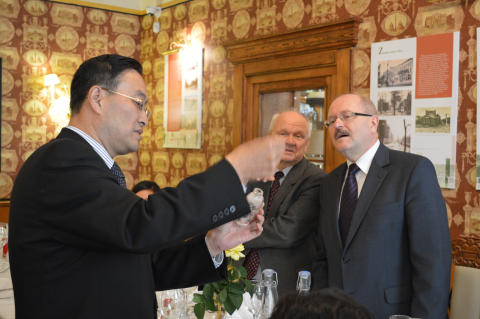 Dr. Lee presented the Chinese gifts to Polish friends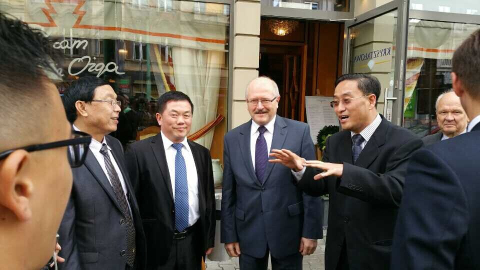 Warm chat outside of the restaurant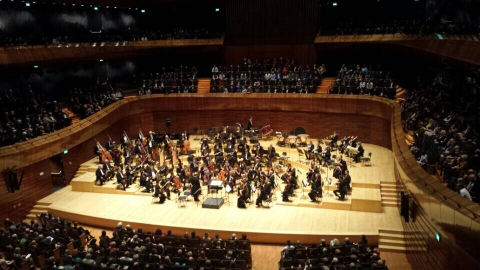 London Philharmonic Orchestra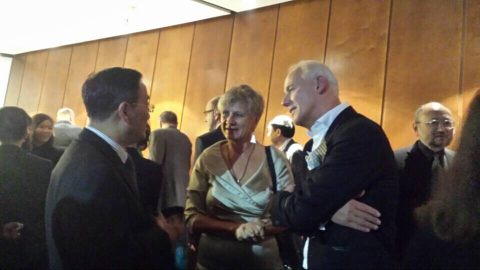 During half time at the Orchestra, Dr. James Lee talking with Katowice President of Economics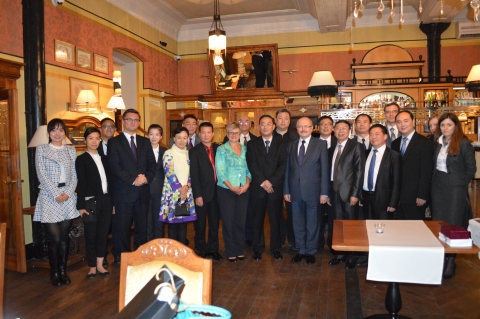 Group photo after the Luncheon